January 29, 2022 | Bedroom interior design ideas, Bedroom interiors, best friendly interior designers, Best home interiors, best interior designers, best interior designers in calicut, Best interior designs, best modular kitchen interiors, budget friendly interiors, home interior designs, home interiors, interior design company, Interior design ideas, interior designer, Interior designers, interior designs for houses, Kid's room interiors, kitchen interior design, kitchen interior designers, kitchen interior ideas, leading interior designing company, Living room interior designs, luxurious home theatre space ideas, Minimalist interior designers in Kerala, modular kitchen, modular kitchen interior designers, office interior design ideas | No Comments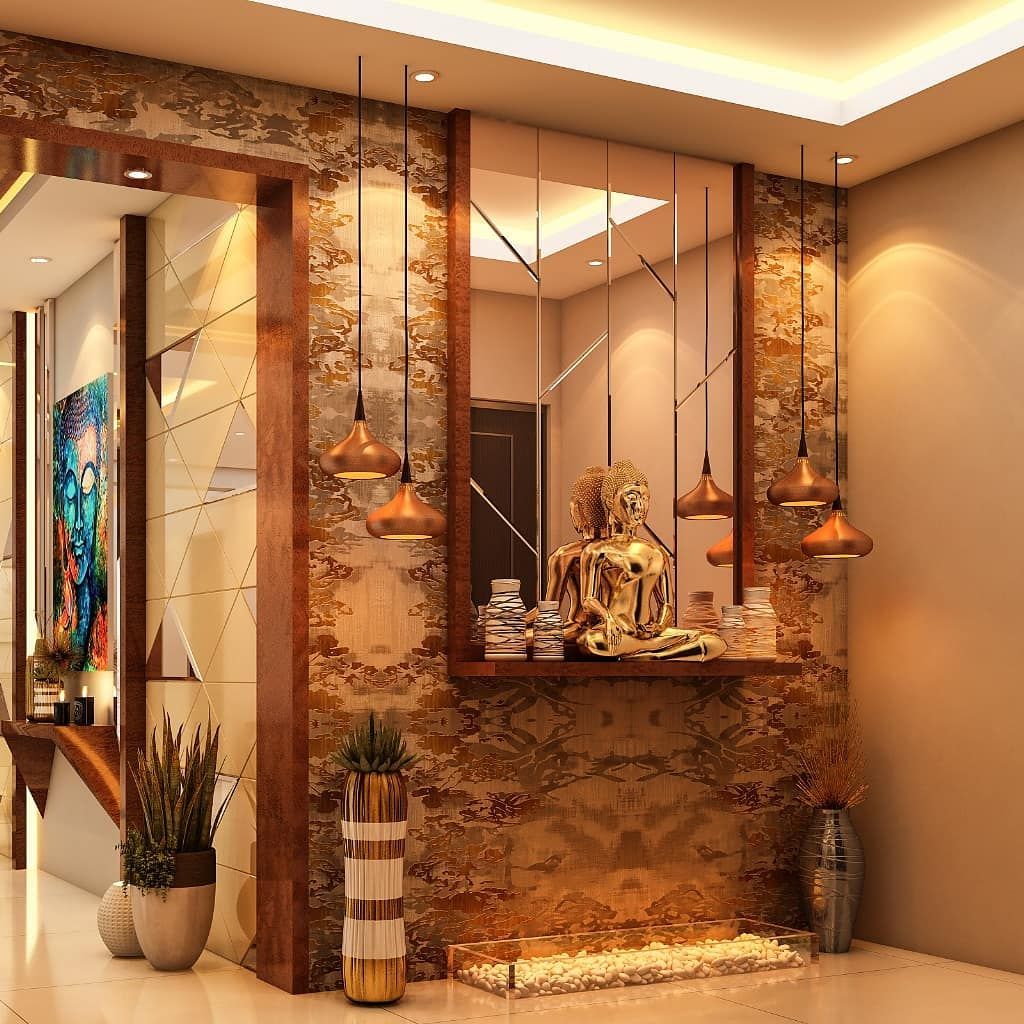 Pooja rooms must be a traditional place of worship. It must be stunning enough to be in a modern interior space as well as it should feel inviting. Having a pooja room inside the home is a tradition of Indian houses. This space is especially designed for prayer and meditation. If it does not have a suitable design, it will not serve the purpose properly. The Malabary interiors are the best interior designers in Kerala to develop best pooja rooms for different kinds of houses. Whether your space is large or small, the pooja room has a deep rooted tradition and it has values that are passed through generations and generations.
Vastu of Pooja Rooms
The pooja rooms are designed as per the vastu shastra, which is a traditional science followed in India. According to this, the place for worship is recommended to be placed in the northeastern corner of the house. It is expected that through the devotion, the pooja rooms should elegantly give out feelings of serenity and warmth. The traditional pooja rooms can be upped a notch from the common home décor accents. This can bring peace to your mind, body and soul.
Since the pooja rooms are a place in our houses with great importance, it must be designed well. We have modern elements for pooja rooms with traditional staples that will allow you to capture a tranquil ambience. The Malabary interiors, the best interior designing company in Kerala will make your space awesome with skilled and experienced designers. Here we can see few pooja room designs that will surely impress you.
South Indian Traditional Pooja Rooms
Most commonly the South Indian traditional pooja room designs will feature elegant use of wood with detailed carvings and breathtaking brass idols. You can create a separate room with heavy wooden doors with a decorative entrance frame which will give an impressive look. Moreover, the wooden mandir frame which is set against the wall will create a perfect throne for placing the idols.
Traditional Pooja Rooms with Accent Doors
Traditional pooja rooms will have a staple glass door that will allow a glimpse into the mandir by retaining the privacy. With the glass doors, the wooden traditional pooja rooms will have an eye-catching traditional charm. This will make your spiritual zone like that of a quaint temple in a village.
Pooja Room Designs with Beautiful Backdrop
The traditional pooja room designs are often interpreted as a space that will reflect muted silhouettes. We can transform a simple traditional pooja room with a stunning backdrop, serene wall papers are an excellent choice for this. The Malabary interiors are well versed in creating customized interior designs and thus became one of the best home interior designers in Thrissur.