May 25, 2020 | adorable interior designs, Best office interiors, home interior designs, homeofficeinteriors, interior design company, Interior design ideas, interior designer, Interior designers, interior designs for houses, Kid's room interiors, kitchen interior design, Living room interior designs, office interior design ideas | No Comments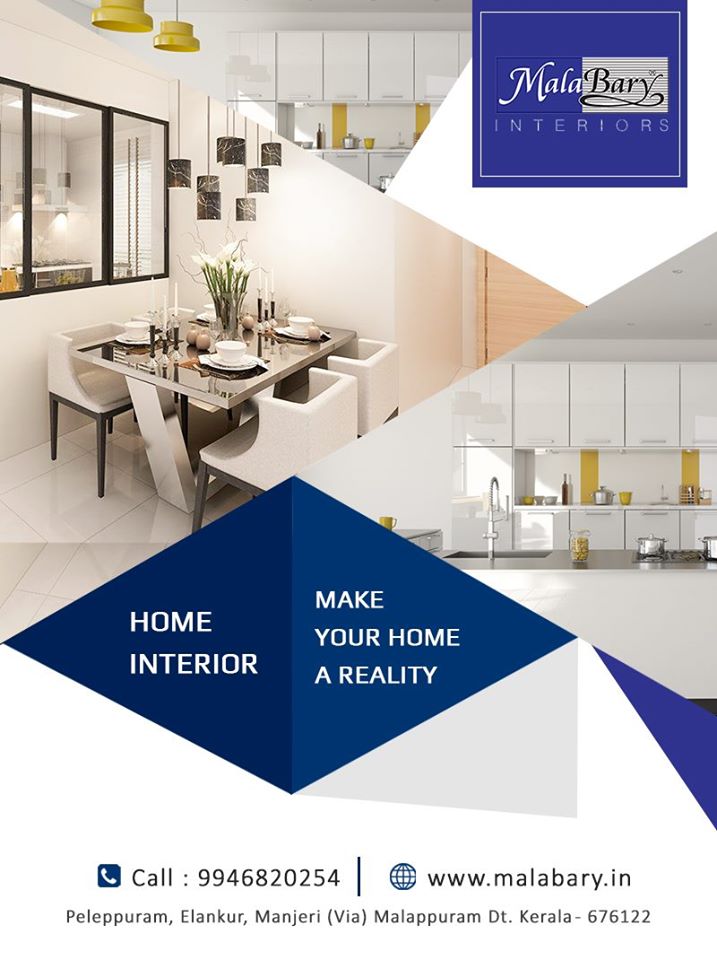 Many of us feel doing renovation works to our interiors and exteriors can be a difficult and costly problem. We will be in need of some renovation works especially for the interiors. But this concept has now changed with the Malabary interiors. The Malabary interiors are always known to provide budget-friendly interior design solutions for houses and offices. Due to this, the Malabary interiors had become the best interior designers in Calicut. Here we can see a few DIYs and simple home renovating ideas suitable for home interiors.
REARRANGING THINGS
Sometimes, rearranging things can make your space look spacious. It can be arranged in a better way so as to make your interiors act more efficiently. This will also help you to eliminate unnecessary things or convert them into useful products. Moreover, this can be done without any expense and can be done as DIYs. It can also be done with the help of professional interior designers.
ADDITION OF ART AND PAINTINGS
This is actually an exciting idea that most people will like. There will be different kinds of paintings and art available in the market. Adding this will give a charming look and it can be the point of attraction in that particular room. Suitable home decors can be given to different rooms. The variety of unique ideas from the Malabary interiors is making it the best interior designing company in Manjeri.
ADDING PERSONAL FAVORITES
Keeping your personal favorite items in your house will always give you a feel of your own space. This can be like keeping musical instruments of your interests or any sports-related things. It can be anything that you want to be exposed to. Through your home interiors and personal spaces you can expose yourself to others by adding your favorites.
PAINTING YOUR SPACE
Painting can actually give a new look to your space. It is a bit expensive when compared to other solutions. This can be cost-effective by painting only the necessary areas. You can try adding favorite or suitable colors to your personal spaces.
FURNISHING MADE STYLISH
Addition of stylish and trendy furniture will definitely add to the beauty of your interior spaces. They are perfectly designed by the Malabary interiors. We will create it in the best way to become highly efficient for the client's purposes without lacking the beauty of the structure. The Malabary interiors are deriving the interior design trends from highly skilled interior designers. The highly obsessed nature in perfectly doing the interior designing work had made the Malabary interiors to become a leading interior designer in Malappuram.
best bedroom interior designs, best interior design company, best interior designers in calicut, best interior designers in Kerala, best kitchen interiors, best office interiors, home interior, Home interiors, interior designer in kochi, interior designers in Malappuram, interior designers in Manjeri