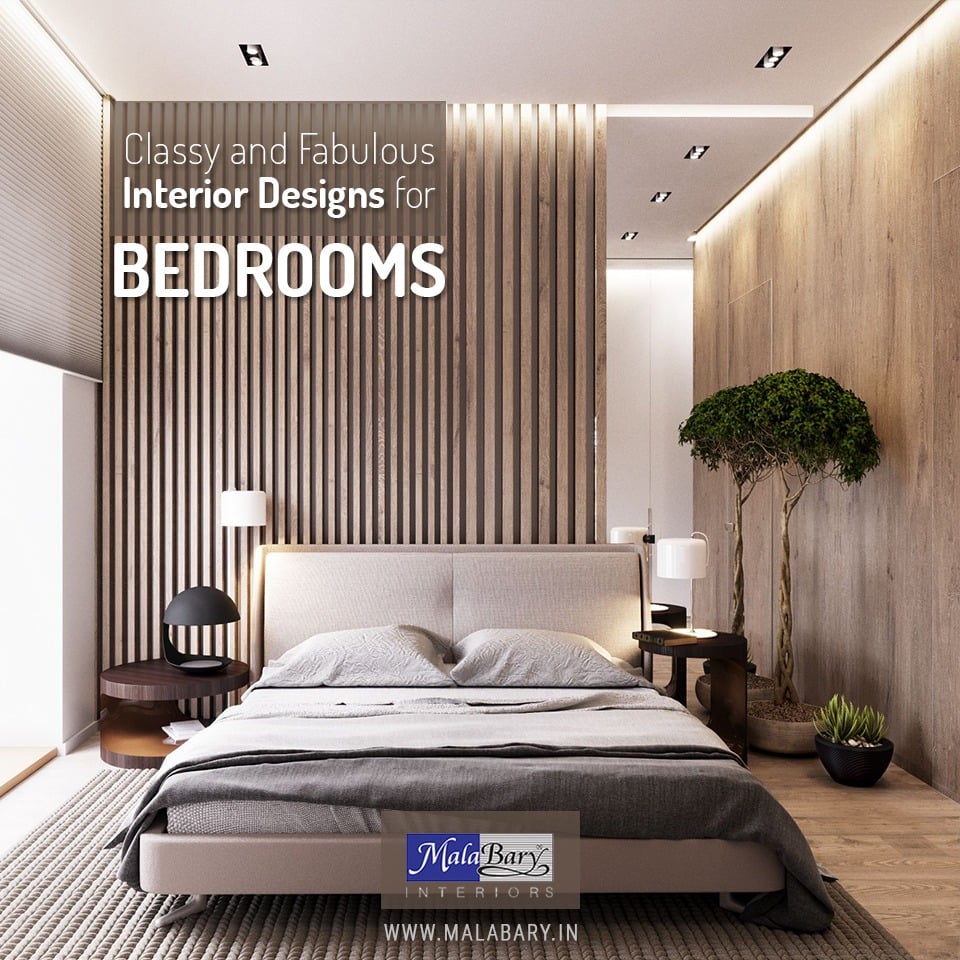 We may feel lethargic and lack of energy after suffering a bad night's sleep. Designing and setting up your bedroom in a better way can truly help you. Choosing good mattresses alone cannot give a perfect sleeping atmosphere in your bedroom. The Malabary interiors are in the field of interior designing since 2 decades and working well with great interior designs. The experience and efficiency in designing each and every part of your house is making the malabary interiors a best interior designing company in Calicut. Thus we can surely help you with best bedroom interior design ideas. Here are few interior design ideas to improve your sleep.
Get the Best Bedroom Color Scheme
Whatever may be the decorating choice, you must make it in a restful color scheme. You don't have to follow any strict interior design rule in case of color schemes. Only thing is make sure that the color will make you feel relaxed and comfortable. For example, the red color must be avoided in bedrooms as it may raise the pulse. So, great interior designers always suggest you to take peaceful colors for your bedroom interiors. As the bedrooms are the place where we relax, it is important to make it peaceful.
Position of Your Bed
The position of the bed is likely to be away from the door or window. This will help you to reduce the light that interferes when you sleep. The Malabary interiors are giving great ideas to arrange and incorporate furniture and decors in your bedrooms. The introduction of several interior design ideas had made the Malabary interiors to become a best interior designing company in Kerala.
Invest in Blinds
The black-out blinds or curtains will limit light during night time. The light interferes with the production of Melatonin hormone, which is responsible for good sleep. Other than just bringing sleep, they can also account for having beautiful bedroom interiors.
Keeping Red LED Lights
As we told bright lights can interfere our sleep pattern and then our body and its functions. Experts say that, choosing a darker or red light can be more useful to sleep. This is because red light wavelengths are more conductive while you sleep. Other colors can also be used in such a way that it will not badly affect our sleep. While doing a bedroom interior, the Malabary interiors as the leading interior designers in Malappuram, will always consider its comfort.
bedroom interior designers, best bedroom interior designer company, best interior design company, best interior designers in calicut, best interior designing company in kerala, interior designers in Malappuram, leading bedroom interiors, leading interior designer in Malappuram