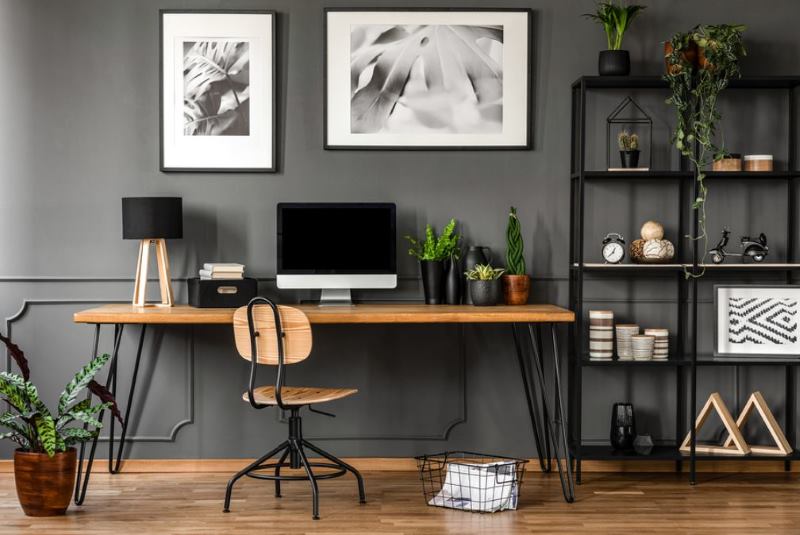 With outbreak of pandemic many people are working from home. Since has started before months, most of them might have got bored. The boredom is seriously going to affect the work and thereby the outputs. Thus it is the time to think of having some changes or renovation works for our home offices. The Malabary interiors are a leading interior designing company in Calicut to create best home office spaces. Here are few ideas that will help you to improve your mood and the work productivity. These four concepts will make you the bearer of a standard and smart home office.
The Home Office Design
The design of your space is very much important. The available space for your home office must be perfectly used to make it look beautiful and also functional. The Malabary interiors have several great ideas for designing home offices. Moreover, incorporating of your kind of style or retro style can be helpful to give you a more comfortable feel. This makes you to feel the space as more of your own. The design must be in a way suit the kind of work that you do. The Malabary interiors are giving customized interior design solutions for all kinds of interior spaces. Thus became a best interior designer in Malappuram.
Comfort
When it comes to the selection of furniture and other accessories we must consider the part of comfort. The home office interiors must be comfortable to work other than just looking good. Both the aspects must be considered and cannot be sacrificed or compromised. In this case, the furniture plays a major role. Giving ergonomics in the room is a best and comfortable option for your home office. This will help the individuals to maintain sustainable and focused work by keeping their bodies pain free and comfortable.
Durable
The Durability matters as you are spending money on it. Only high quality interior services can be cost effective in the long run. Early failure of them will result in loss of money and time. The Malabary interiors are using only high quality products in all their works. Moreover, best services are given to make it more durable and adorable. The quality in interior design works had made the Malabary as a best interior designer in Kannur.
Quick Moving
You may need to change the interiors to the previous state once your office starts working. In such cases, spending money on purchasing these items cannot be a loss. Thus quick moving office furniture and stationeries are always a best option when you don't want a permanent home office.
best interior design company, best interior designer in kannur, best interior designer in malappuram, best interior designers in Kerala, interior designing company in calicut, office interior design, office interior designing company