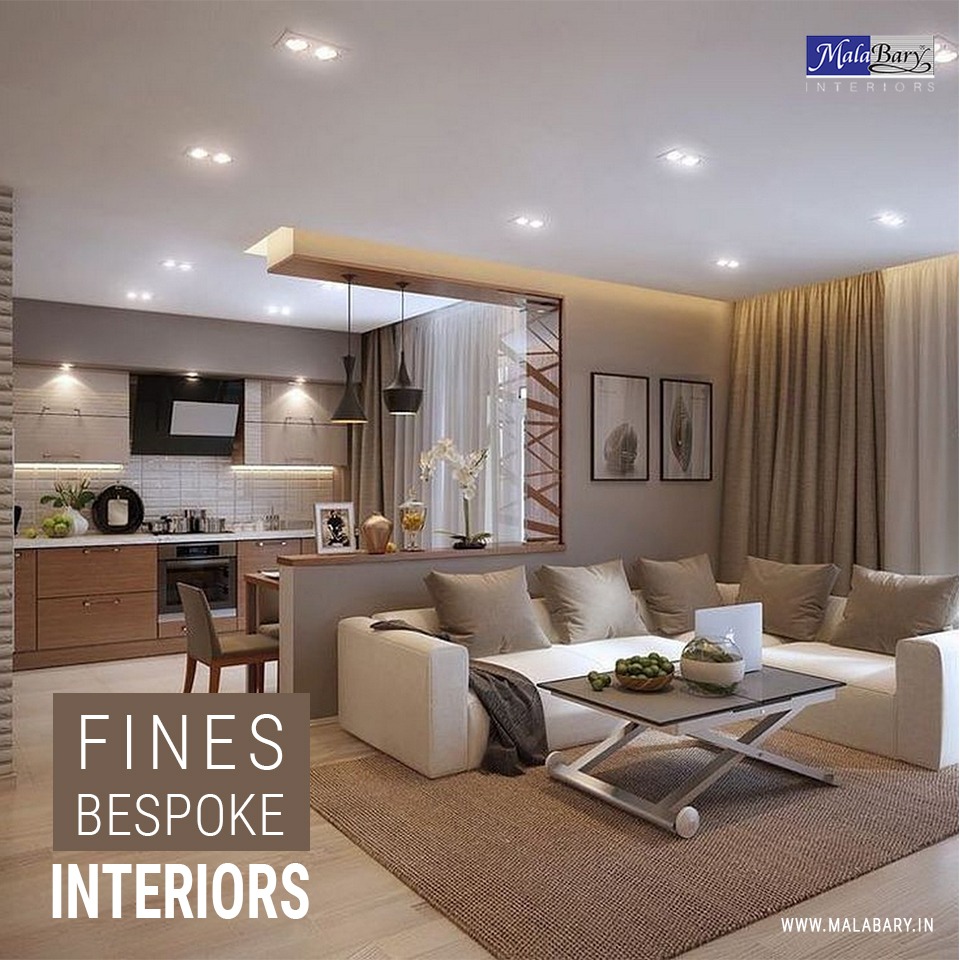 The industrial style of interior designing is one of the most loved types of interior designs. As the name implies, the industrial style is drawing its inspiration from some warehouse or from an urban loft. The sense of unfinished rawness is the important feature of this style. In these cases, it is common to see some exposed brick or wood, or ductwork. The Malabary interior designers are the best interior designing company in Calicut to deliver different interior design styles. We design it according to the need and interest of the client.
Major Features of Industrial Interior Design Style
These kinds of interior designs are chosen by the clients to get that retro and different look. Other than just getting a clean or modern look, the industrial style will make us feel more of our own. Even an industrial design theme can be like renovated loft from some kind of industrial building.
Here dangling light fixtures are used to complete the look. Most commonly there will be thick high ceilings with old timber. There will be sparse furniture and one piece of art or photography. This is done to add a dash of color in the neutral color scheme. This neutral look will be usually gained from the primary materials of wood and metals in the interior. Further more details will be added according to the space and interest of the client. The Malabary interiors are the best interior designers in Perinthalmanna to bring unique and budget friendly interior designs.
Budget Friendly Interior Designs
The increasing economic crisis had actually increased the people search for more affordable products and services. Sometimes they end up with getting poor quality products and services. The Malabary interiors are assuring best quality interior design services with good quality products. Care is taken while choosing all the appliances, accessories and hardwires for your kitchen. Even the small products like hinges are of high quality. This quality selection is seen in each part of our work. Thus they will be more adorable and long lasting.
Moreover, we design by considering all the aspects of interiors. We help you to get that retro style of your own into your interiors. Doing purpose oriented designs are the peculiarity of Malabary interiors. Giving of effective interior solutions with many different interior design styles had made the Malabary popular. All these features are making the Malabary interiors a leading interior designing company in Manjeri.
best interior designers in perinthalmanna, best interior designing company in Calicut, best quality interior design, budget friendly interior designers, interior designing company in Manjeri, leading interior designer in nilambur, leading interior designers