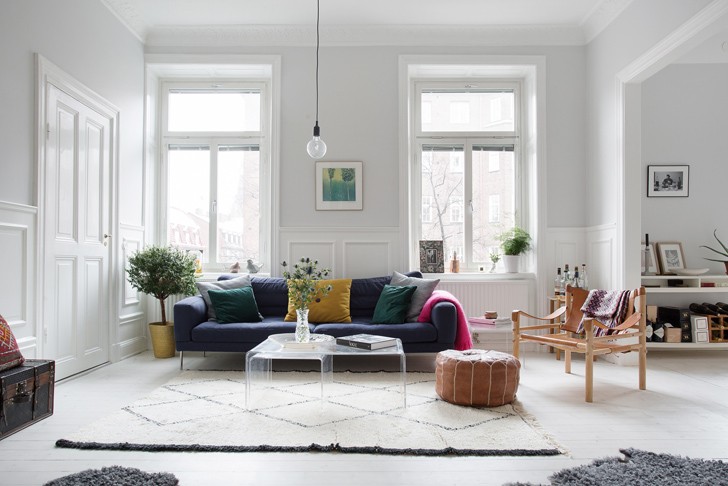 The Scandinavian style for interior designs is one of the most chosen interior design style. In olden times, the Scandinavian style is especially popular in the Nordic countries. These kinds of designs pays homage to the simplicity of life demonstrated in this area. Later on this became an influential interior design style for many people in the rest of the world. The Malabary interiors are the best interior designers in Kerala to bring excellent Scandinavian interior design styles in their work. The accessories and all other products used in their designing are particularly chosen.
Furniture as an Art Work
The furniture chosen for the Scandinavian design will be usually simple and understated. This will feel like an art of work. Most commonly they will have some sculptural influence. There is functionality in the furniture with having some interesting lines. Moreover, the Malabary interiors will arrange it in a functional way that will also look adorable. The excellent interior designers of Malabary will make your interior spaces to look attractive and peaceful with adorable Scandinavian interior design styles. The excellence in the services had made the Malabary interiors as the best interior designers in Palakkad.
Common Characteristics of Scandinavian Interior Designs
Most often, the white color palettes are used. Into this there will be incorporation of certain natural elements like form-pressed wood. There will be addition of things like enameled aluminum, bright plastics, steel and wide plank flooring. Other than just making you to feel comfortable with the interiors, it can give a luxury feel inside your house. It can also have some pops of colors. These pops of colors usually come from the usage of art, natural fiber throws or furs, or from that single piece of furniture that may be the statement piece.
Another important characteristic regarding this is they are most often created to be spacious. Here natural lighting is preferred over artificial lightings. This will also help in improving the mood of the person and will give a more peaceful effect with having some pops of natural things. Several other arts or functional things are added but the minimal look is maintained here. The Scandinavian interior design style is characterized by less accessories and having functional furniture. The Malabary interiors are the best interior designers in Calicut to develop a space beautifully. Other than just creating the interior design of your choice, we always ensure the quality and durability.
best interior design company, best interior designers in calicut, best interior designers in Kerala, interior designers in Calicut, interior designers in kerala, interior designers in palakkad