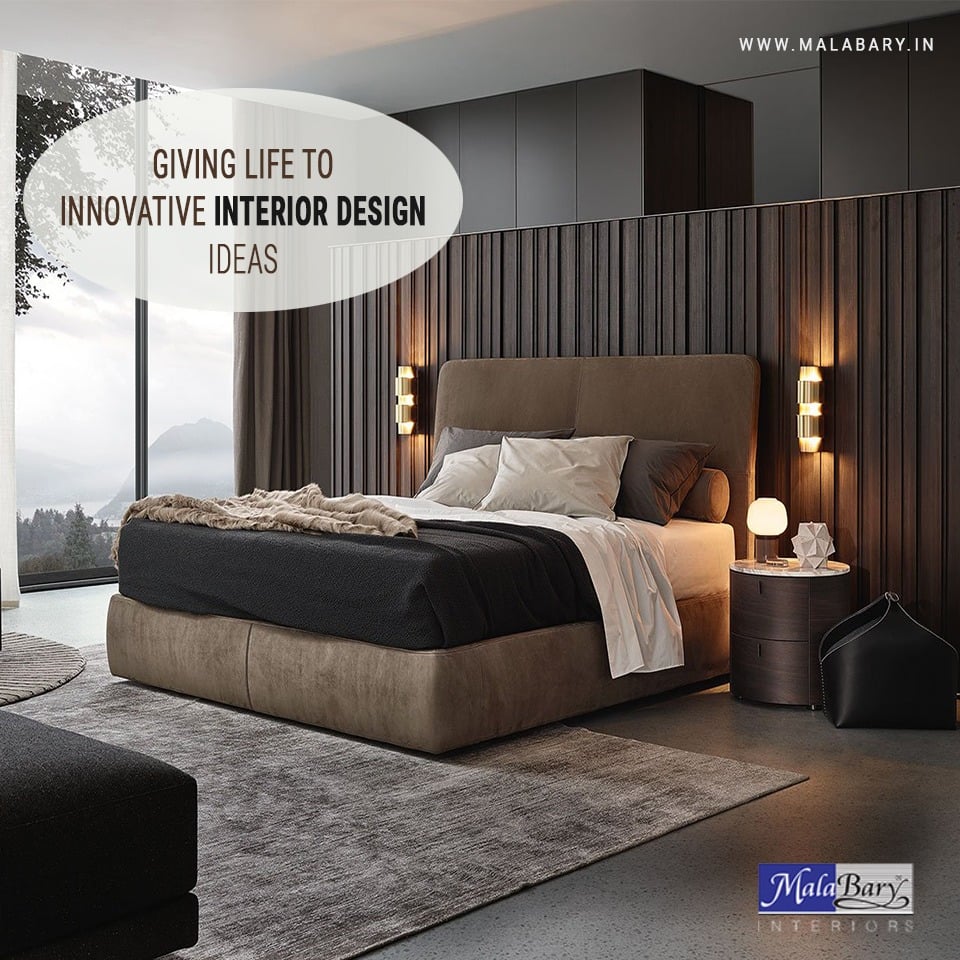 Mostly in every home there is need for more space, especially in the bedrooms. There are different ideas to maximize space and to improve the look of the rooms. Here we can see some of the ideas for creating comfortable and functional bedrooms. Different decors and color tones are especially used to have a larger look for the small bedrooms. The Malabary interiors are the best interior designer in Calicut to create beautiful and functional interiors for small rooms.
Space Saving Storage Ideas
We will be in need of more storage spaces in bedrooms. We need space to store all our dresses, cosmetics and other styling items, books, study materials or such things. Having space to arrange all these things compactly is a perfect thing that you could do. The Malabary interiors are giving different storage ideas for the bedrooms that suit its kind. There are storage designs that can give a beautiful and modern look to the bedrooms. Moreover, these storage spaces must be functional from inside. Good looking and efficient storage spaces that can store comparatively more things are provided by the Malabary interiors. Thus the Malabary is doing best bedroom interiors in Malappuram.
Space Saving Furniture
Furniture in the bedroom is their major part. The major thing will be the cot present in the bedroom. It must be arranged in such a way that, it is comfortable and does not engulf the space in the rooms. For using in very small spaces, there is multi-functional furniture available in the market. They can help you to have more facilities in small space. This could help in maximizing the available space that will make your bedroom feel more spacious and attractive. Different things like loft beds, folding beds and decorative dividers comes under this.
With the interior designing, the Malabary interiors are giving attention to incorporate space saving furniture in your small living spaces. Giving creative and unique interior designs for different kinds of interiors had made the Malabary interiors as the popular interior designers in Malappuram.
Interior Decors to Look Spacious
Certain interior decors will help in making your interior spaces to look more spacious than actually it is. The addition of a mirror, like a large or oversized one in the bedroom will serve the purpose of making it larger. Another thing is giving a statement piece of art in the bedroom. This will take the eyes of the person entering in the room. Similarly, there are other decors and ideas for a perfect bedroom design.