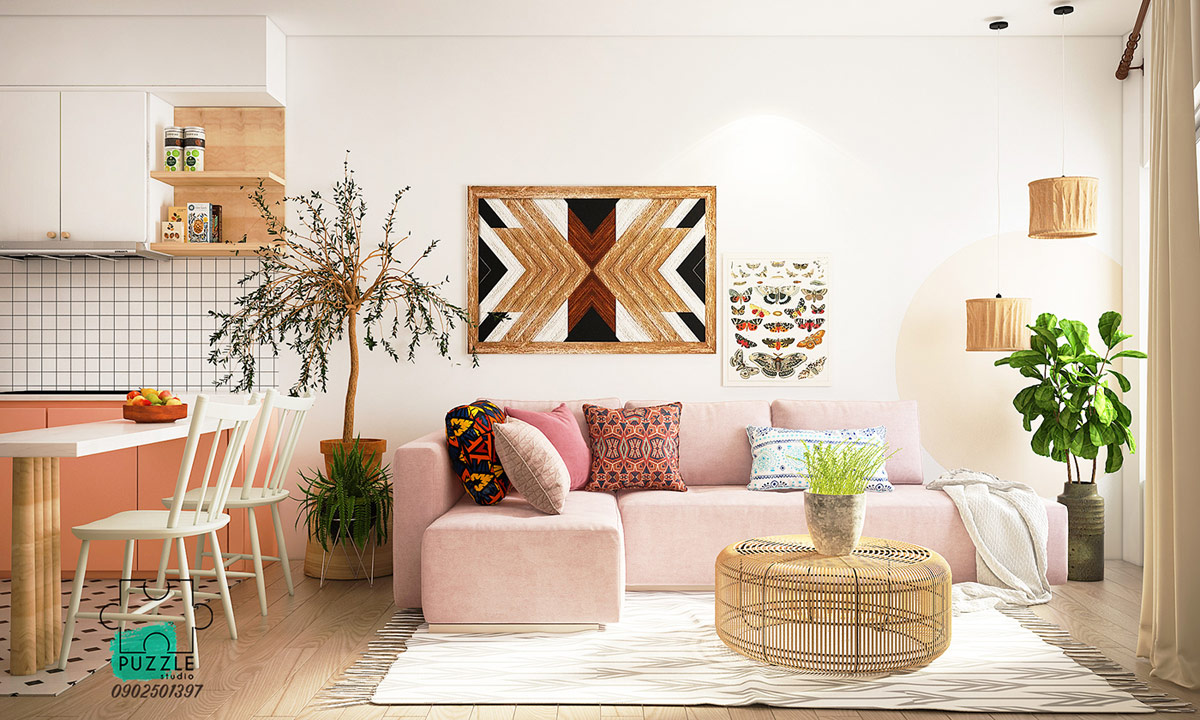 The Bohemian interior design style is a popular interior design style especially for home interiors. This has a style that reflects a carefree lifestyle with little rules that can follow your hearts desires. The Malabary interiors are the leading interior designers in Calicut to develop different interior design styles for home interiors. We do the interior design works with proper understanding and giving what is best to the client. The excellence in bringing out the best interior solution had made the Malabary to become a best interior designing company in Kerala.
Things of Consideration for Bohemian Interiors
While designing a Bohemian interior design style of home we generally consider suitable furniture to get that perfect look. Most often vintage furniture, light fixtures, textiles and rugs that are globally inspired, display pieces, etc. In Bohemian interior design style we can add things of our interest. It can be anything that you bought from varied sources which includes flea markets and also the things that you found during your travel. This can be even added as DIYs after the setting up interiors for this style. The Malabary interiors are the best interior designing company in Manjeri to do several interior design styles for houses.
It is also a common look in Bohemian style to see floor pillows and comfortable seating spaces. Into this eclectic interior design style we can try adding ultra-glam chandelier, well-worn rug and also something like a mid-century chair. Similarly, other than designing the Bohemian interior design style you can add a lot of things of your interest. The peculiarity of this design is you can add anything you love into this with a Bohemian touch.
Different Interior Design Styles on a Budget
The Malabary interiors are giving budget friendly interior designs without lacking the quality of the work. We are the popular interior designers to bring different foreign interior design styles to Kerala. We customize your interiors according to your ideas and needs. Our designers are capable of giving best interior designs for houses, apartments, shops, restaurants, offices, hospitals or clinics or for anything. All the type of interiors is made to be functional along with making them beautiful. The Malabary interiors are giving best customized interior designs in Malappuram. We give best quality interior design services by using best quality products and appliances that meets quality standards. Hence you will achieve highly durable and quality interiors for your spaces.
best interior designing company in kerala, best interior designing company in manjeri, Budget friendly interiors, customized interior designs in malappuram, interior designers in Calicut, leading interior designer company, leading interior designers in Calicut